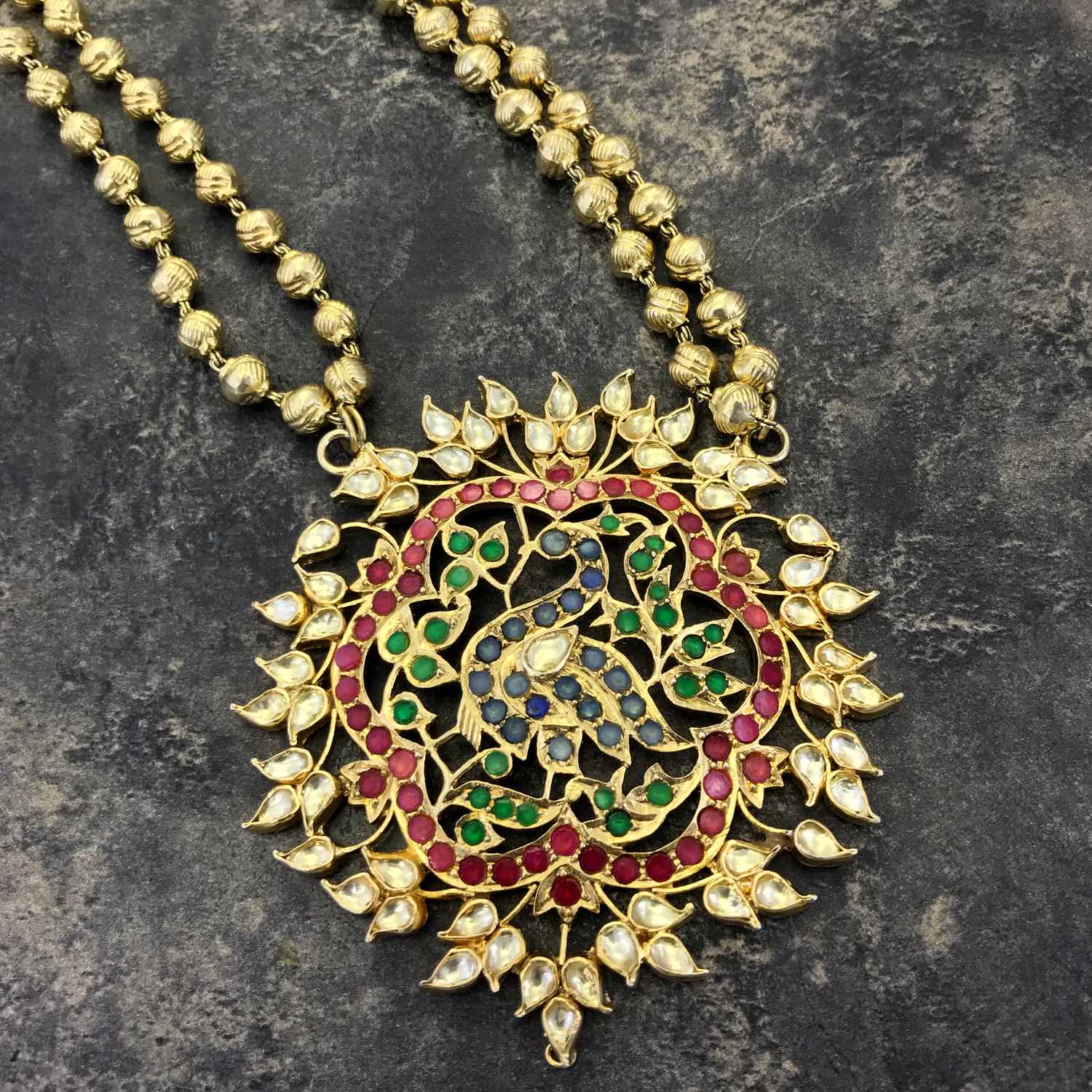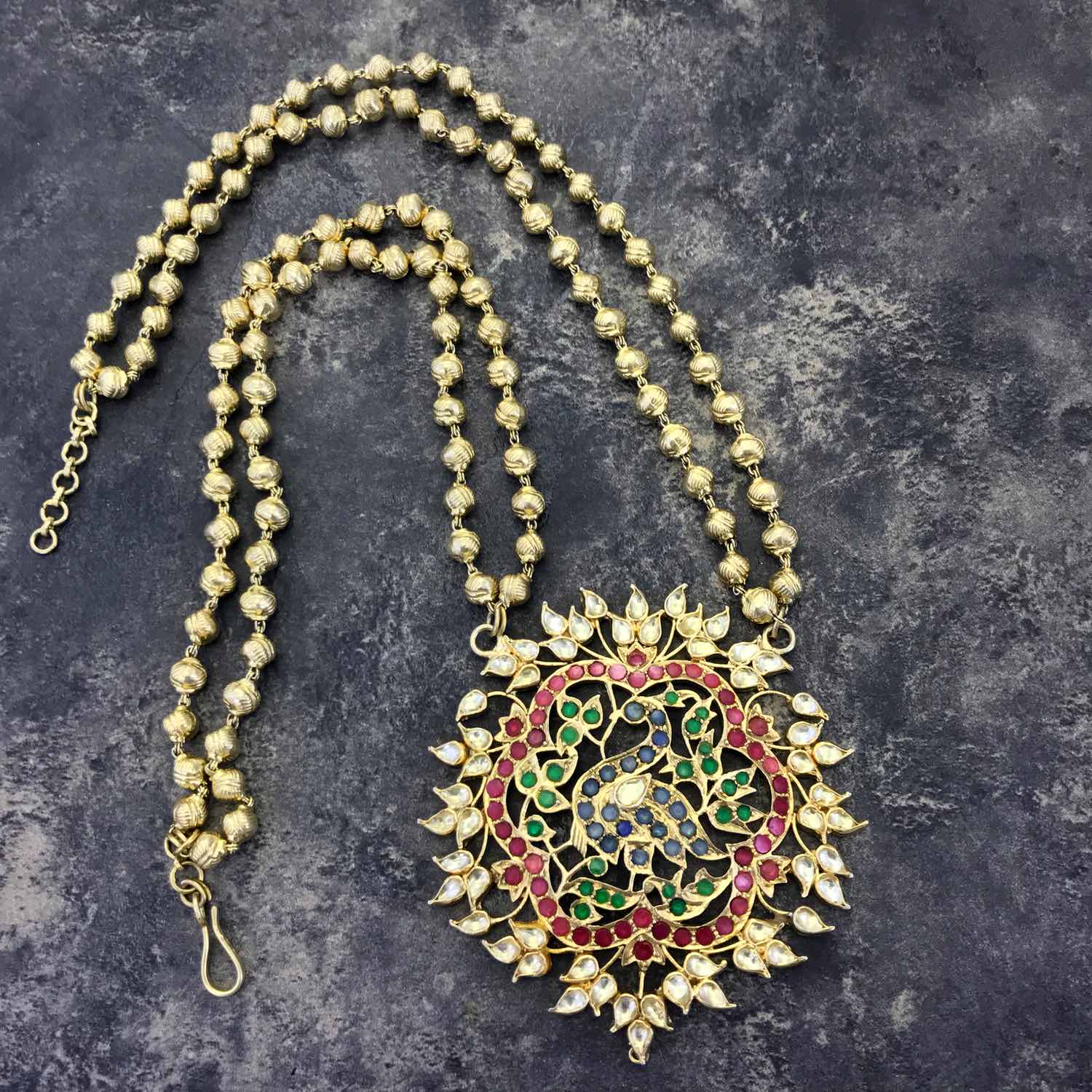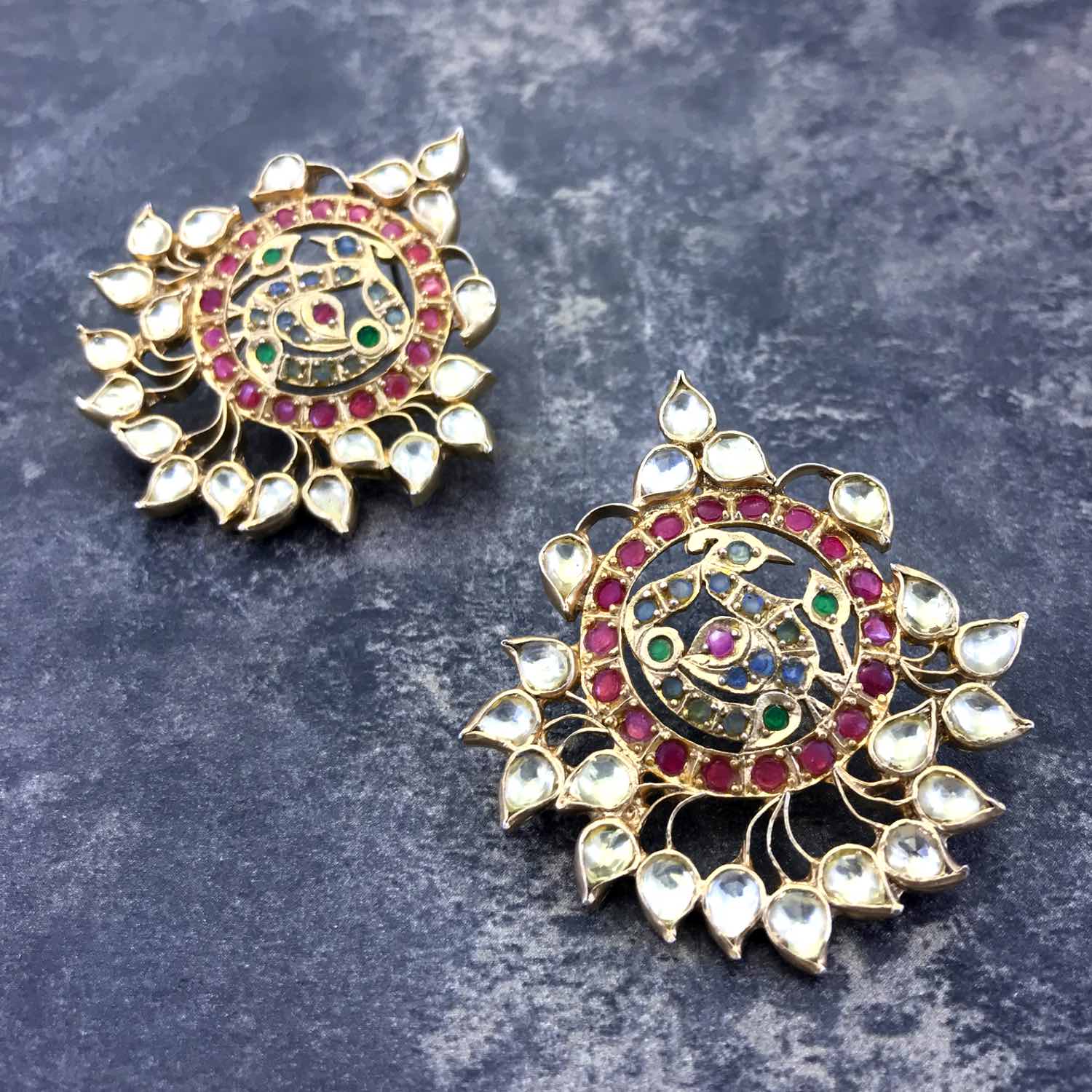 Peacock Pendant Set
This is a statement pendant set one that represents the beauty of a peacock in silent elegance. 
These are all 92.5% sterling silver jewellery plated with gold. This particular one is studded with kundan and glass cut stone work. 
Find out answers to questions you might have on Antegra.