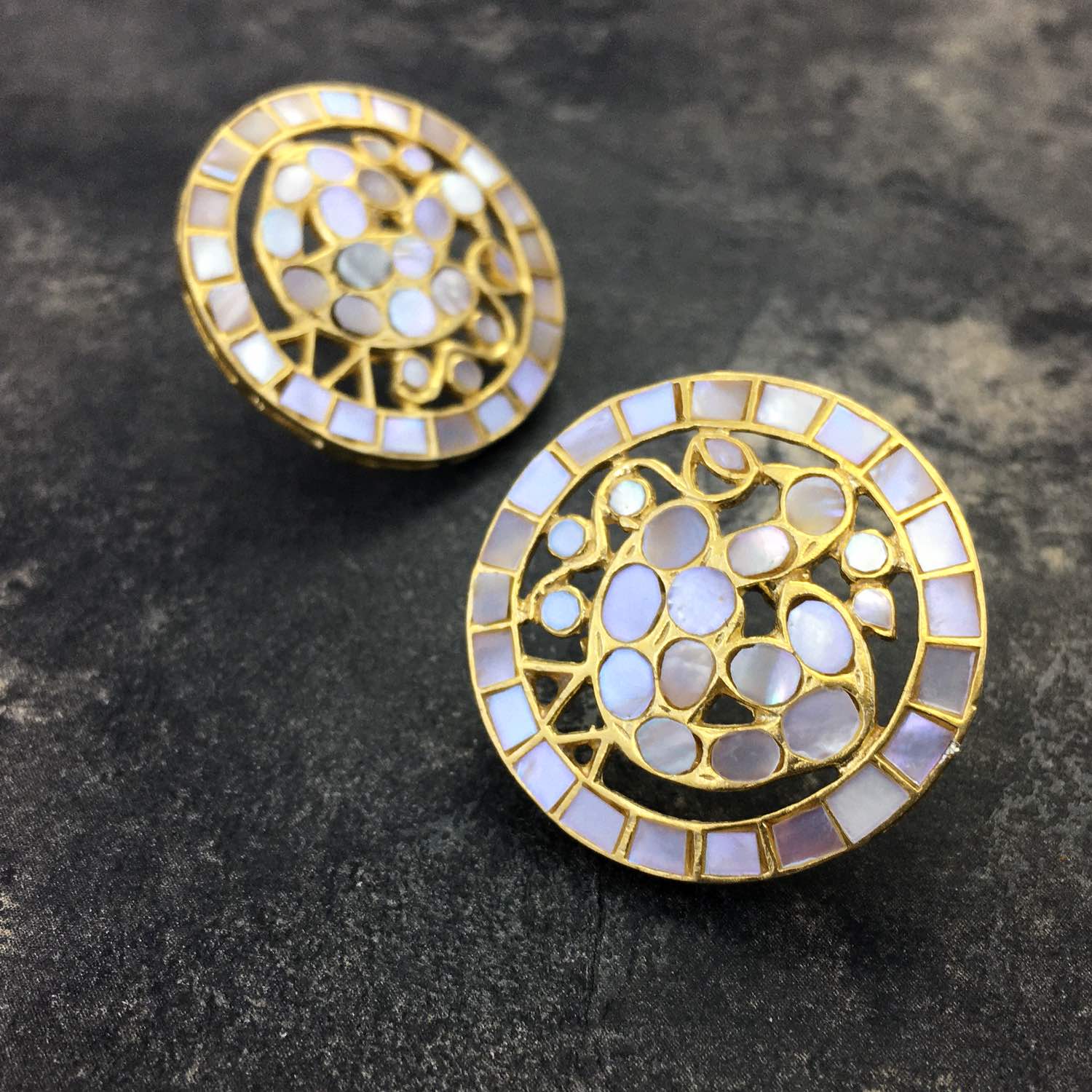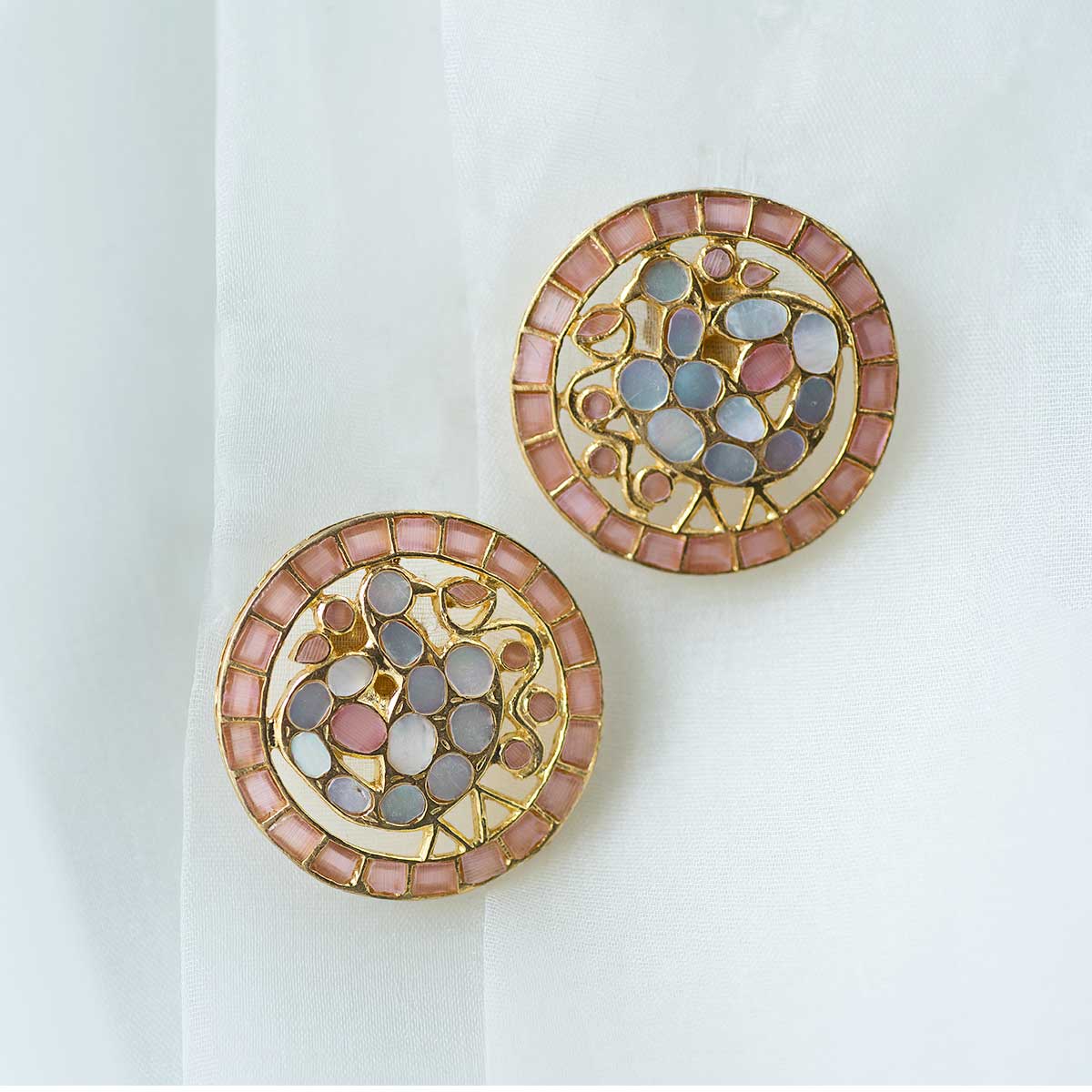 Roja Peacock Studs - Mother of pearl
Color:
Mother of Pearl & Orange
These studs are a take on a modern approach to a traditional design. An ode to modern elegance, these studs pair perfectly with your Ethnic fusion outfit for those pre-wedding parties. Handcrafted in 92.5% Sterling Silver, plated with gold and inlayed with mother of pearl. Available in coral and white.
Height 3cm & Width 3Cm.
Find out answers to questions you might have on Antegra.