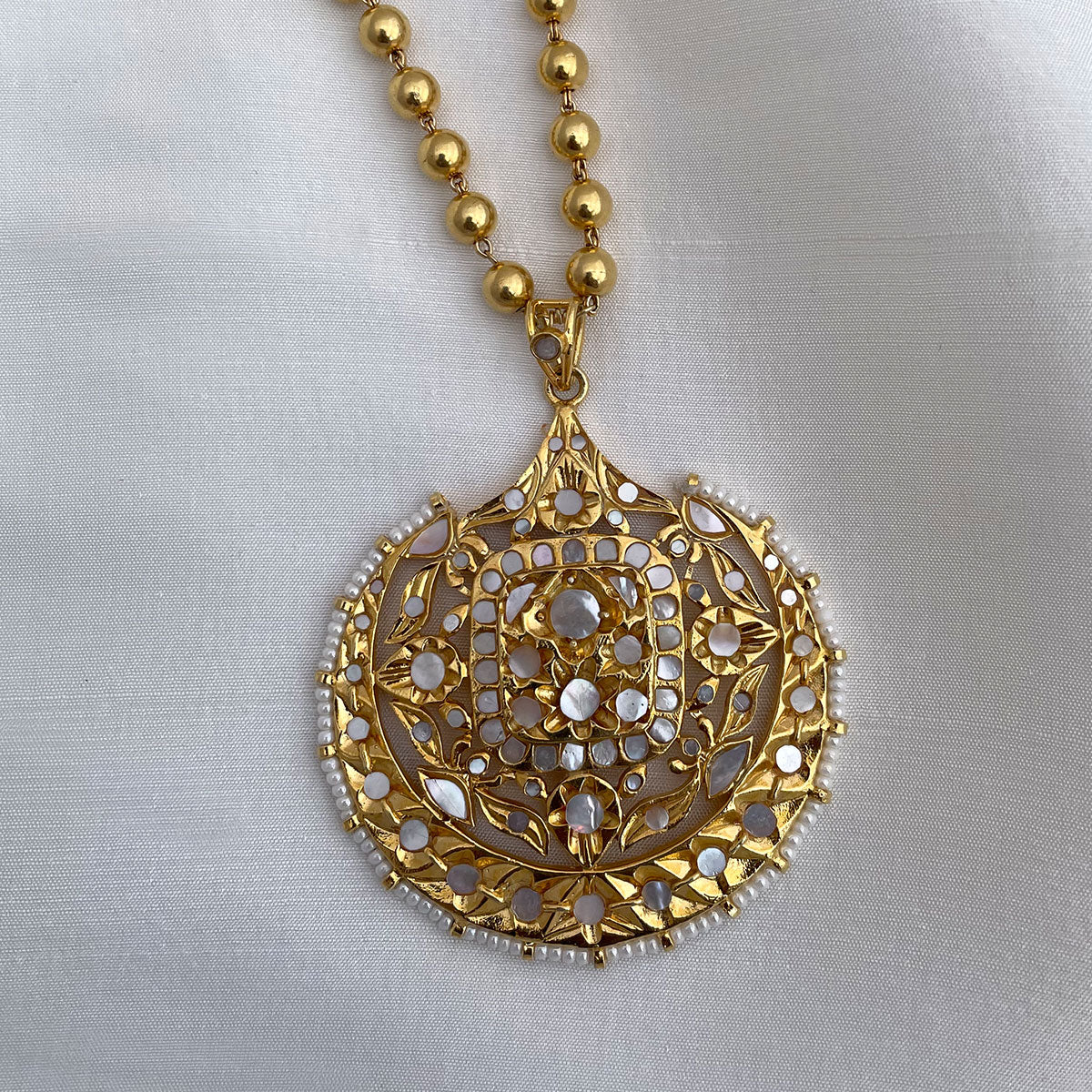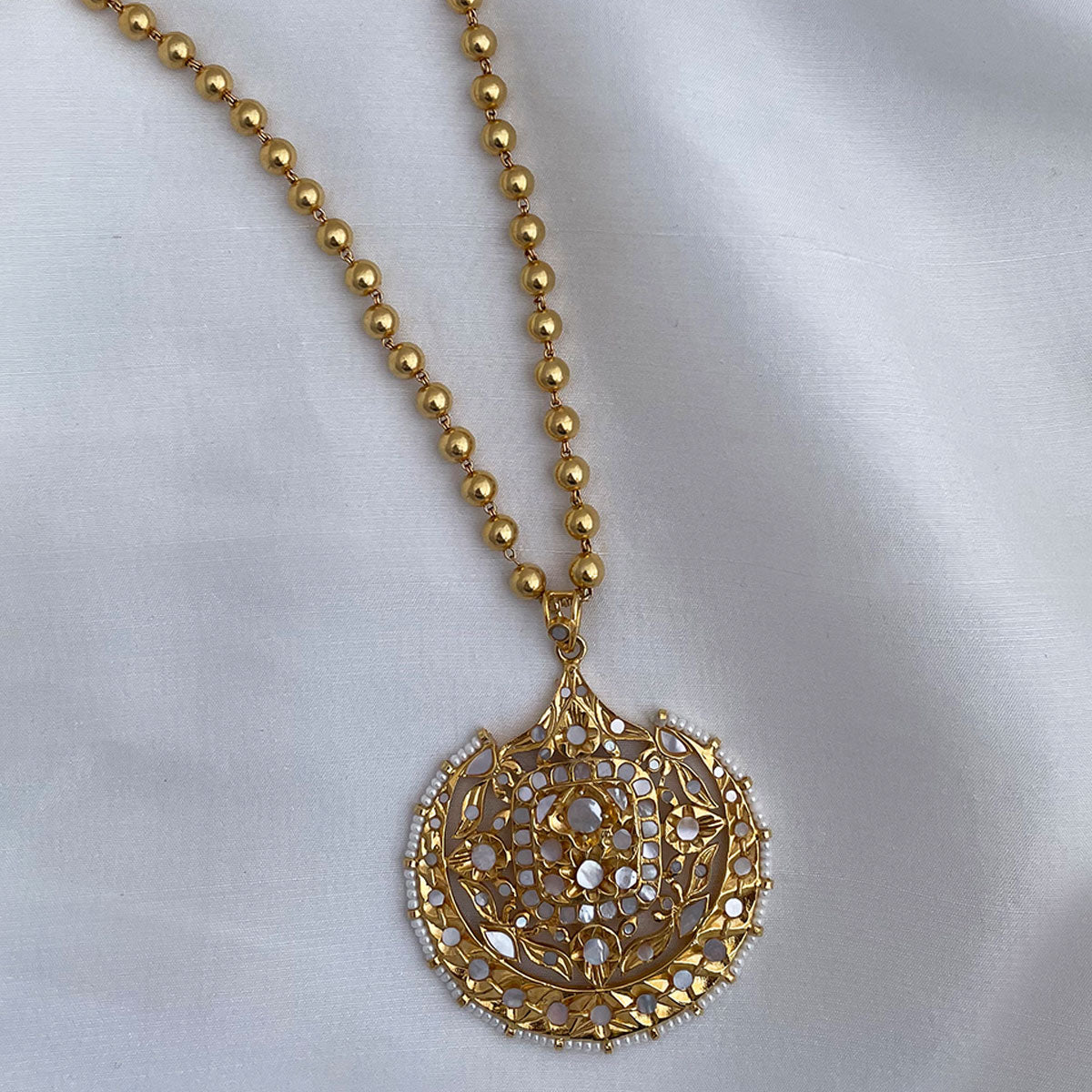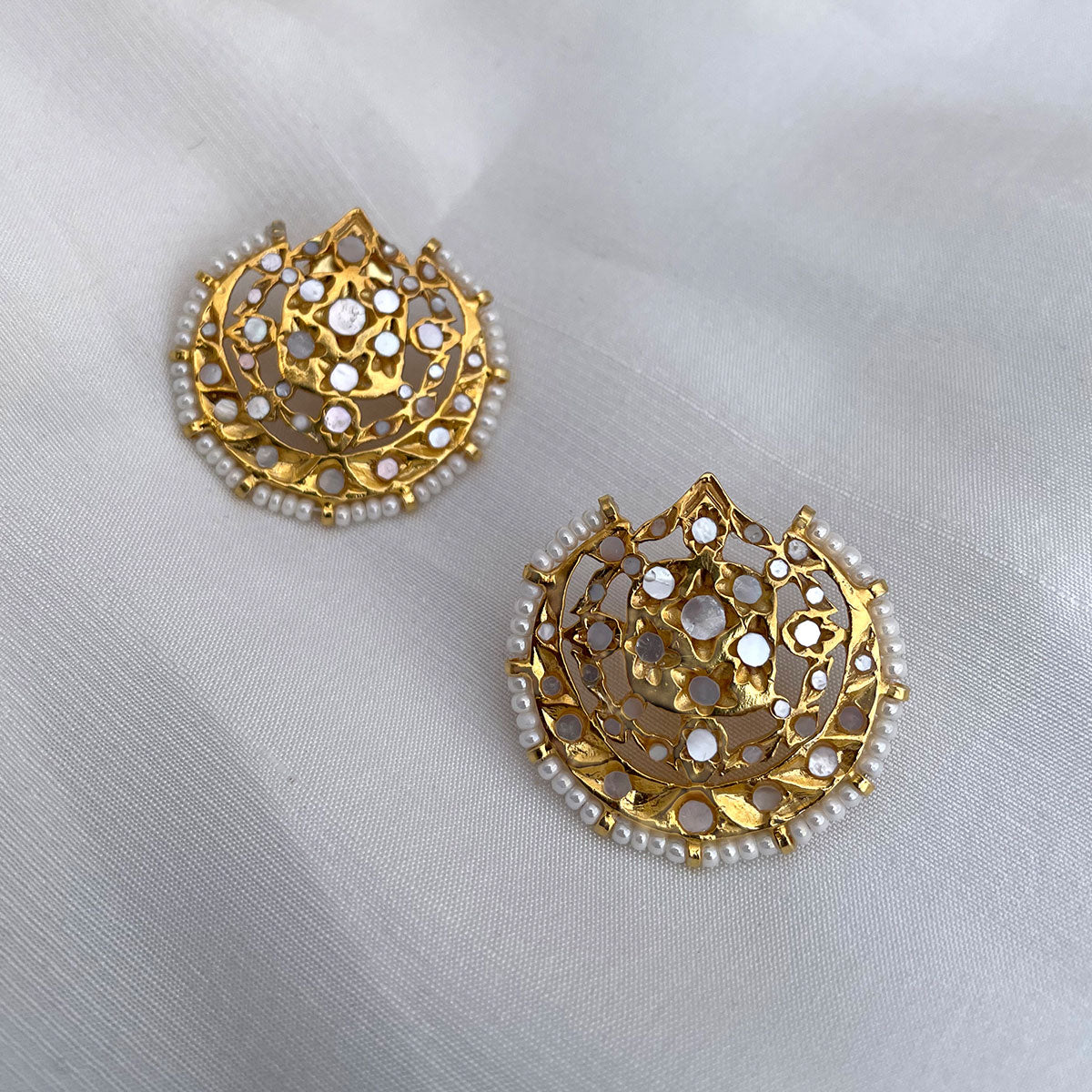 Mother of pearl - Chandrama pendant set
This beautiful one of a kind long mala with a chaand inspired pendant, that has delicate details studded with mother of pearl is a must have! It comes with matching studs that are equally stunning. Handcrafted in sterling 92.5% silver and plated with 22kt gold.
Find out answers to questions you might have on Antegra.