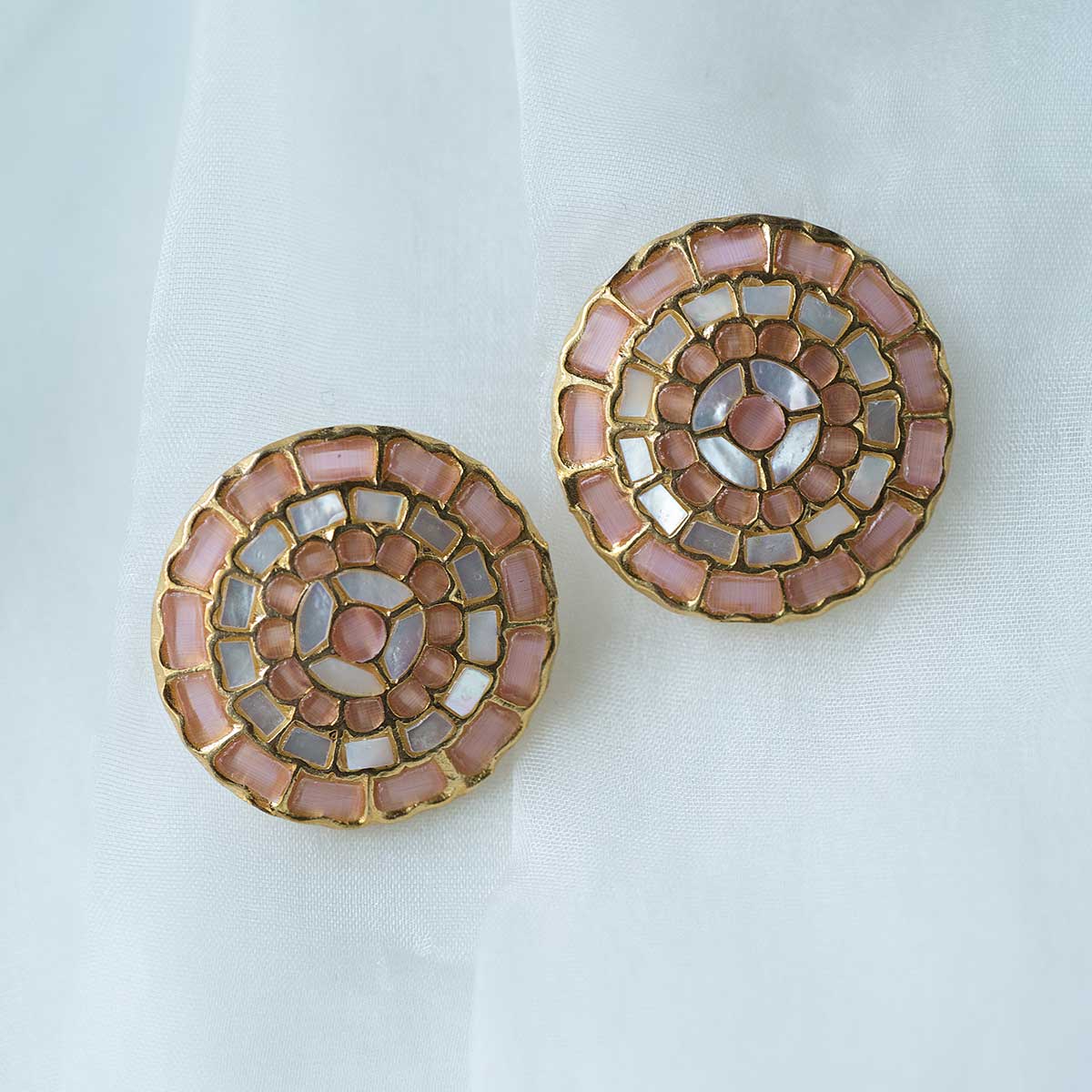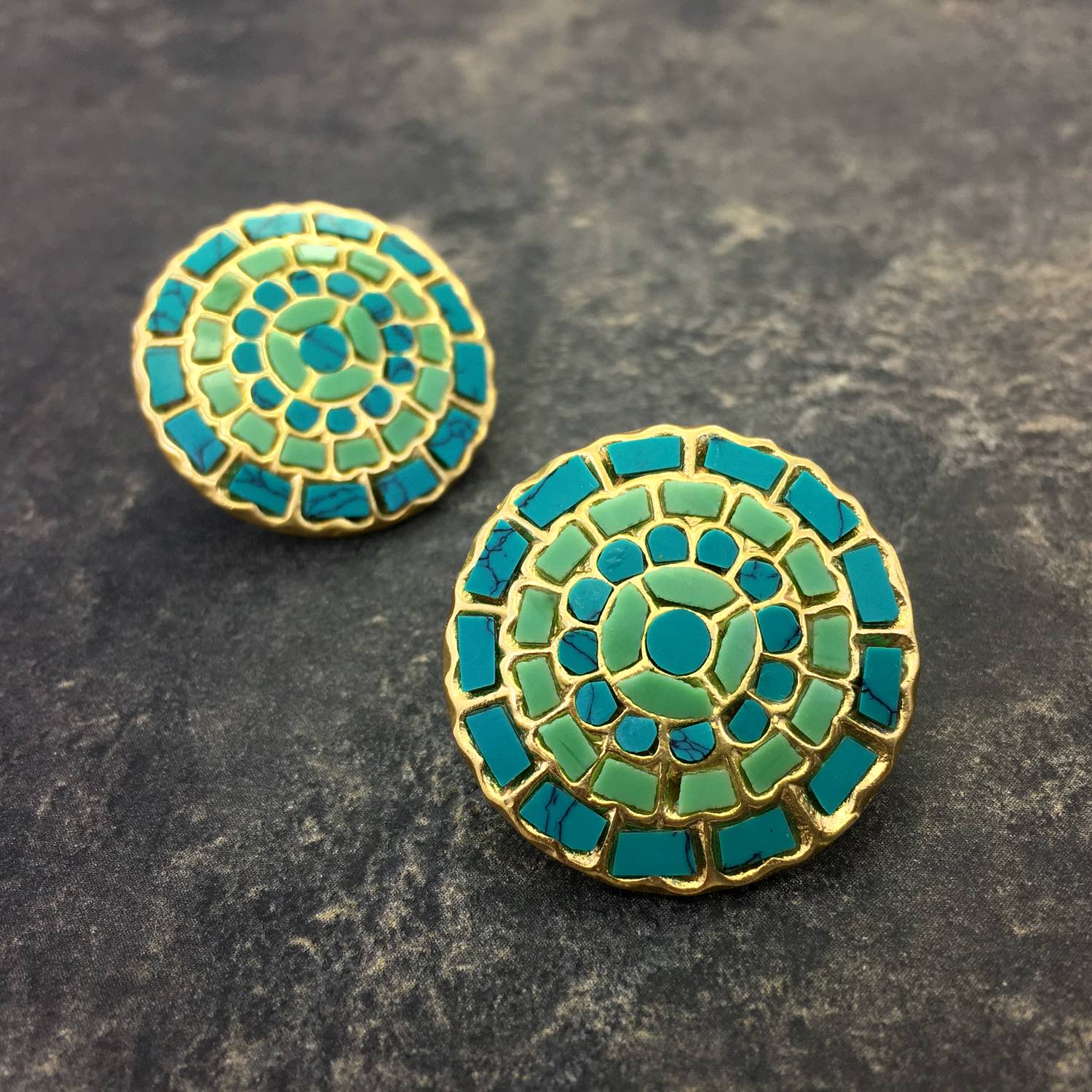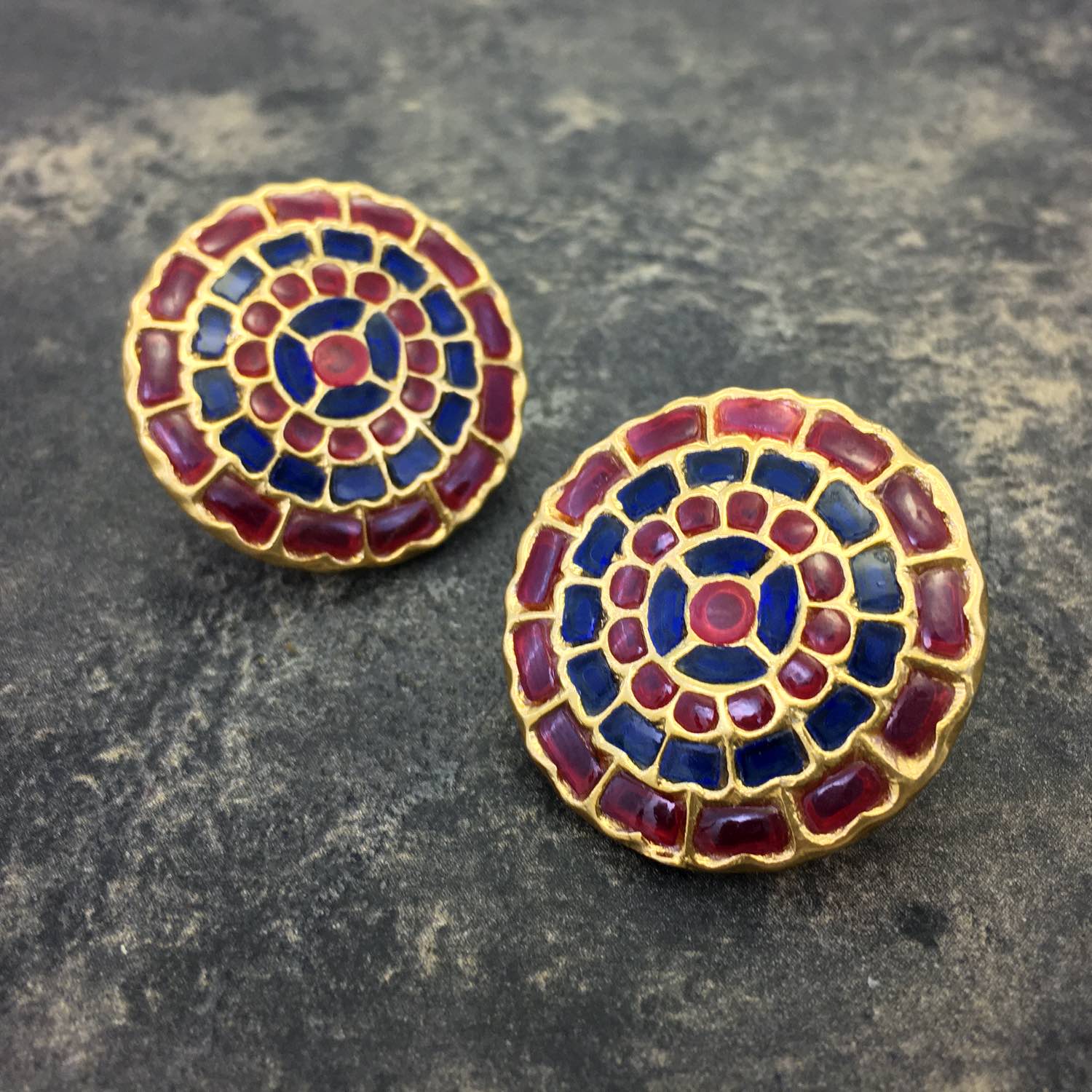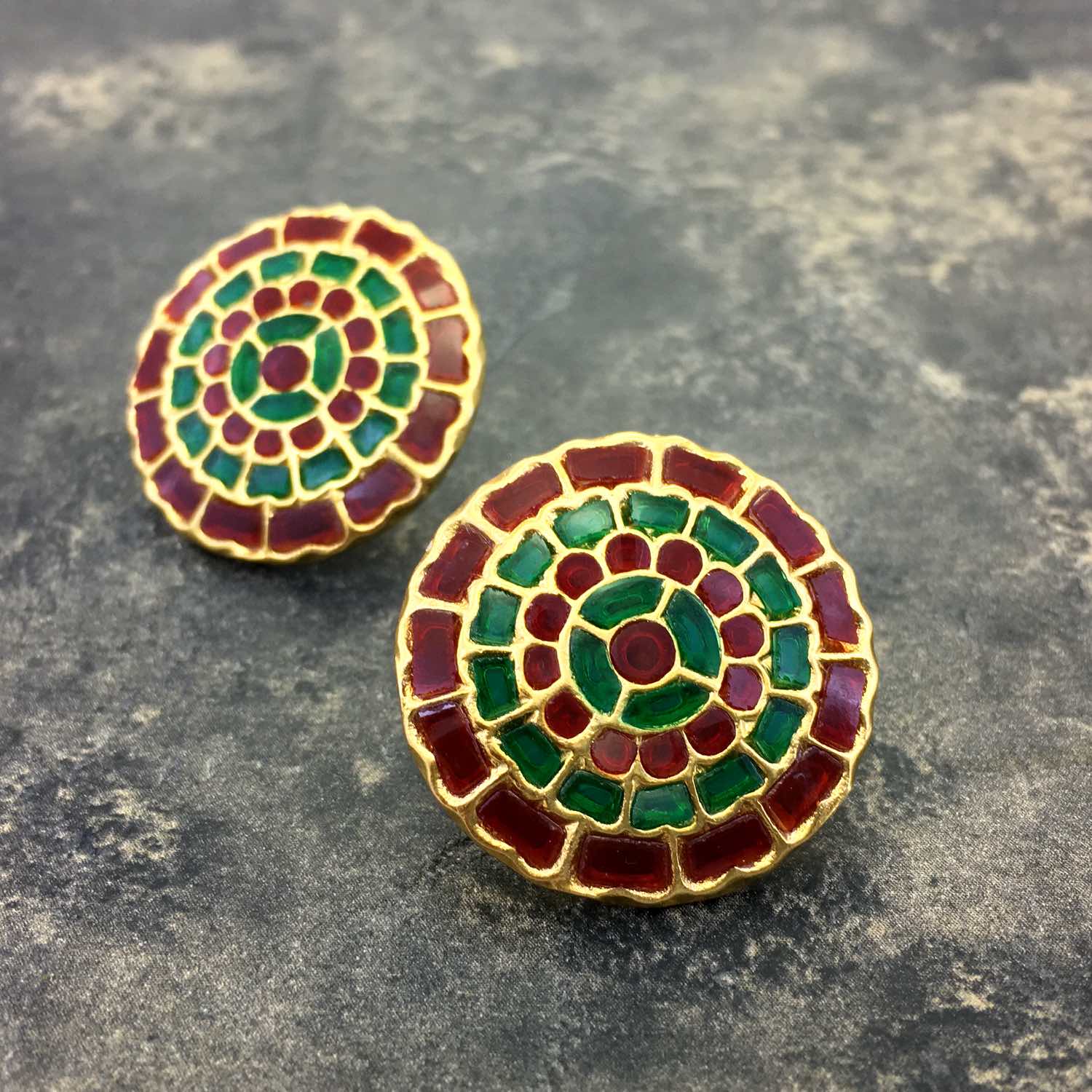 Mali Studs - Coloured options
Look chic in these Antegra Signature statement studs! These contemporary and versatile studs can be paired with anything! Choose between Rose quartz, Turquoise, Red & blue or Red& green. Handcrafted in 92.5% Sterling silver jewellery plated with gold and inlayed with mother of pearl.
Height 3cm  Width 3 cm.

EAR-14GMS
Find out answers to questions you might have on Antegra.