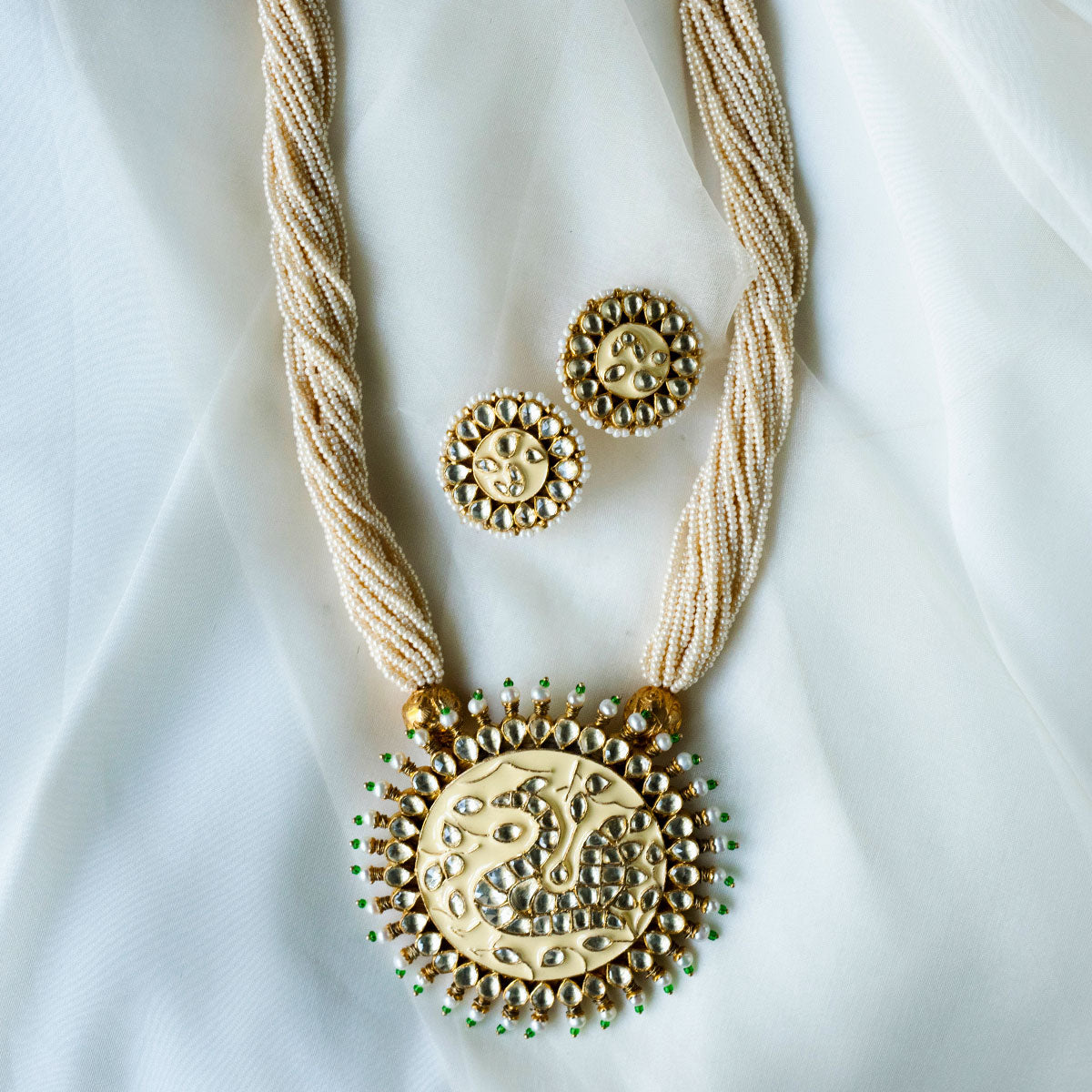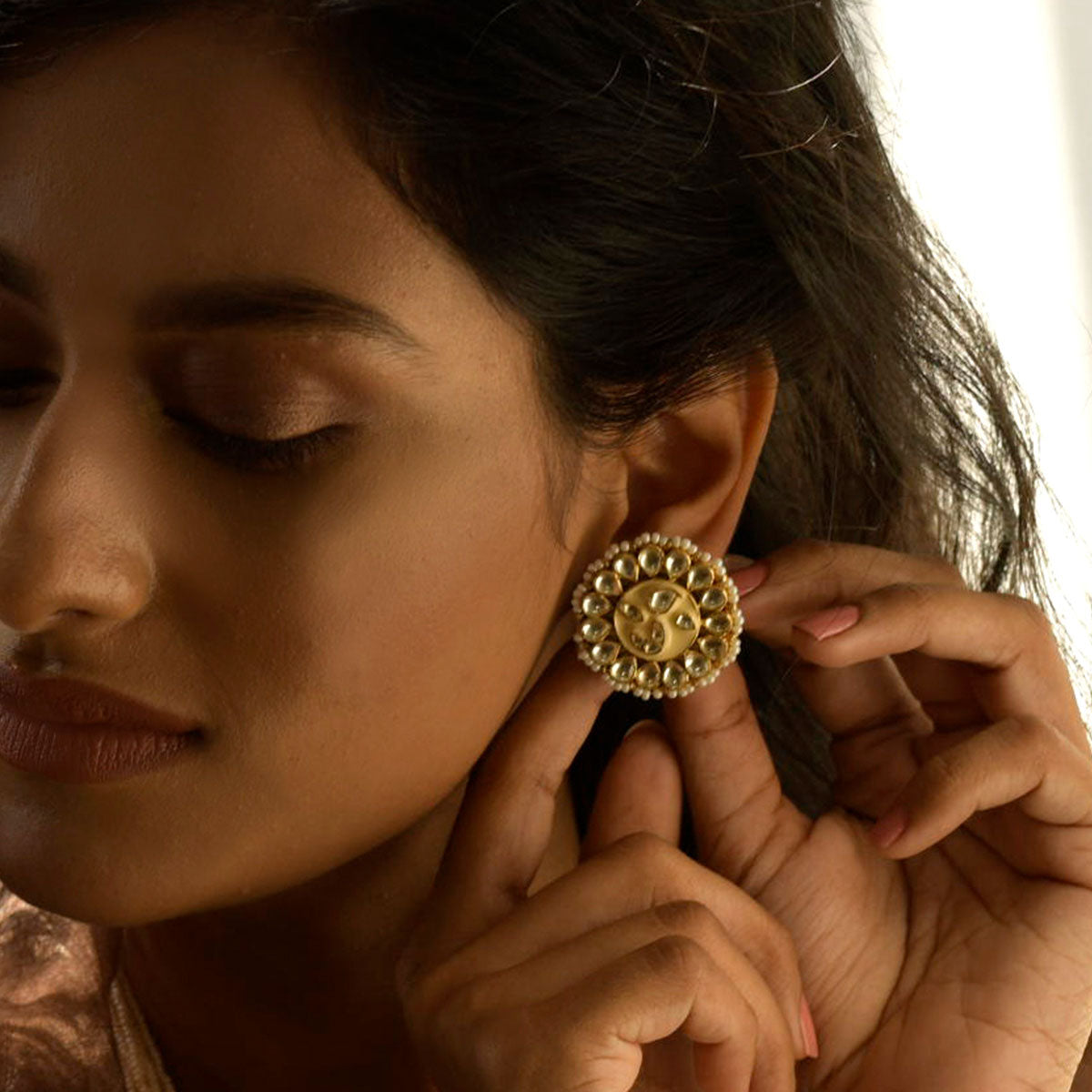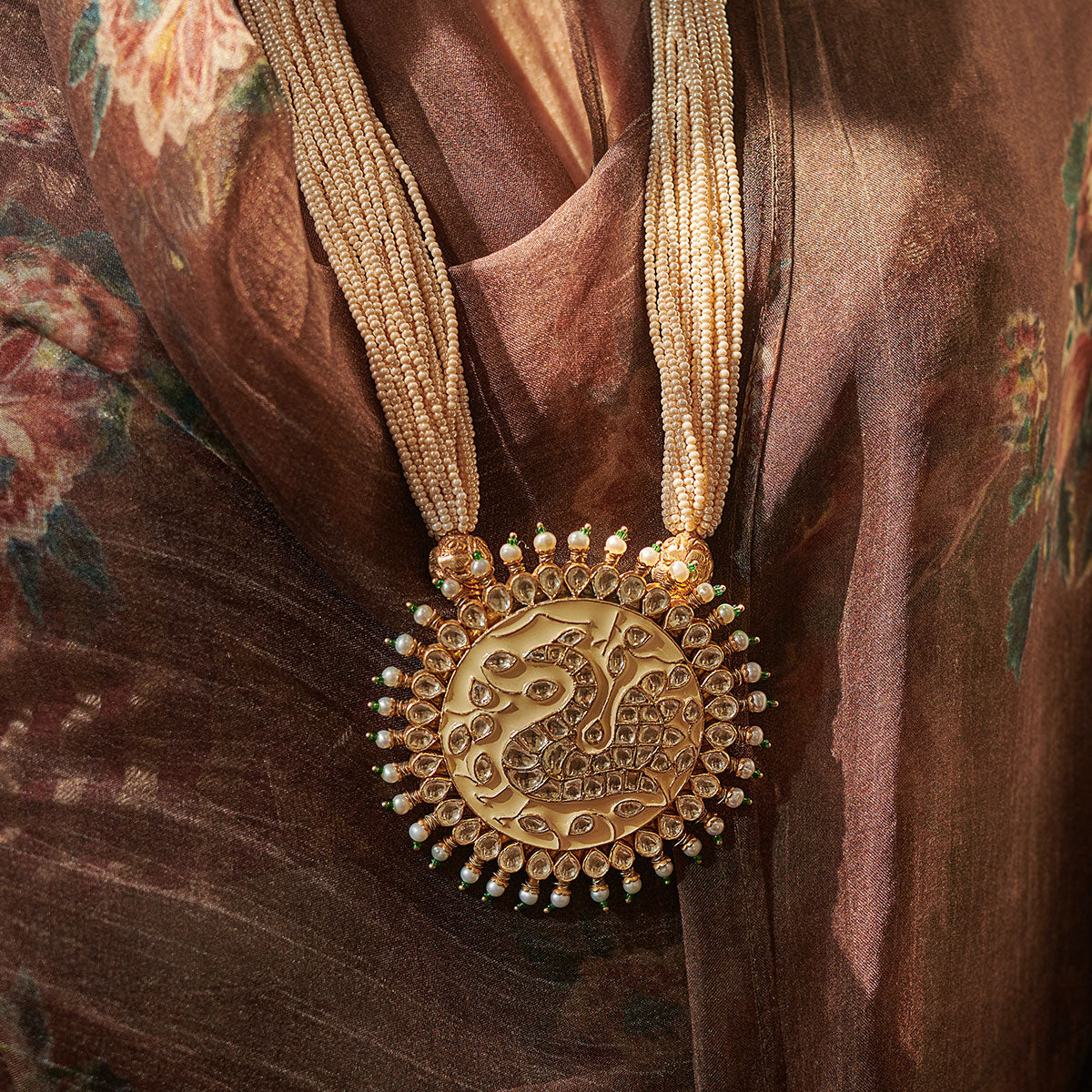 Mayuri Meenakari Mala - pendant set
This Rich heritage mala with a pearl chain and a intricate meenakari pendant studded with kundan and lined with pearls is statement jewellery personified. They come with lovely delicate kundan pearl studs with meenakari work. 
Handcrafted in 
sterling 92.5%
 silver and plated with 22kt gold.
Find out answers to questions you might have on Antegra.