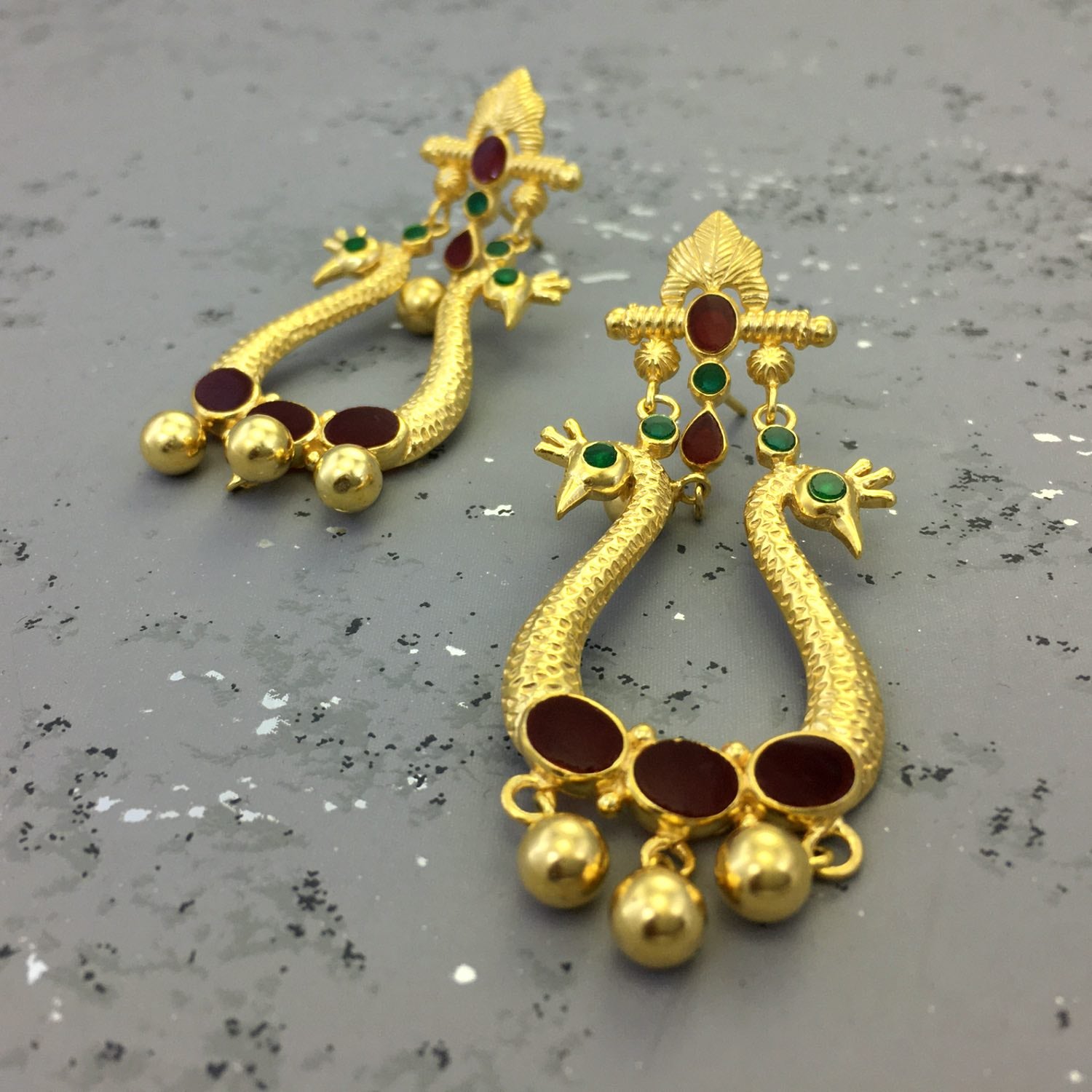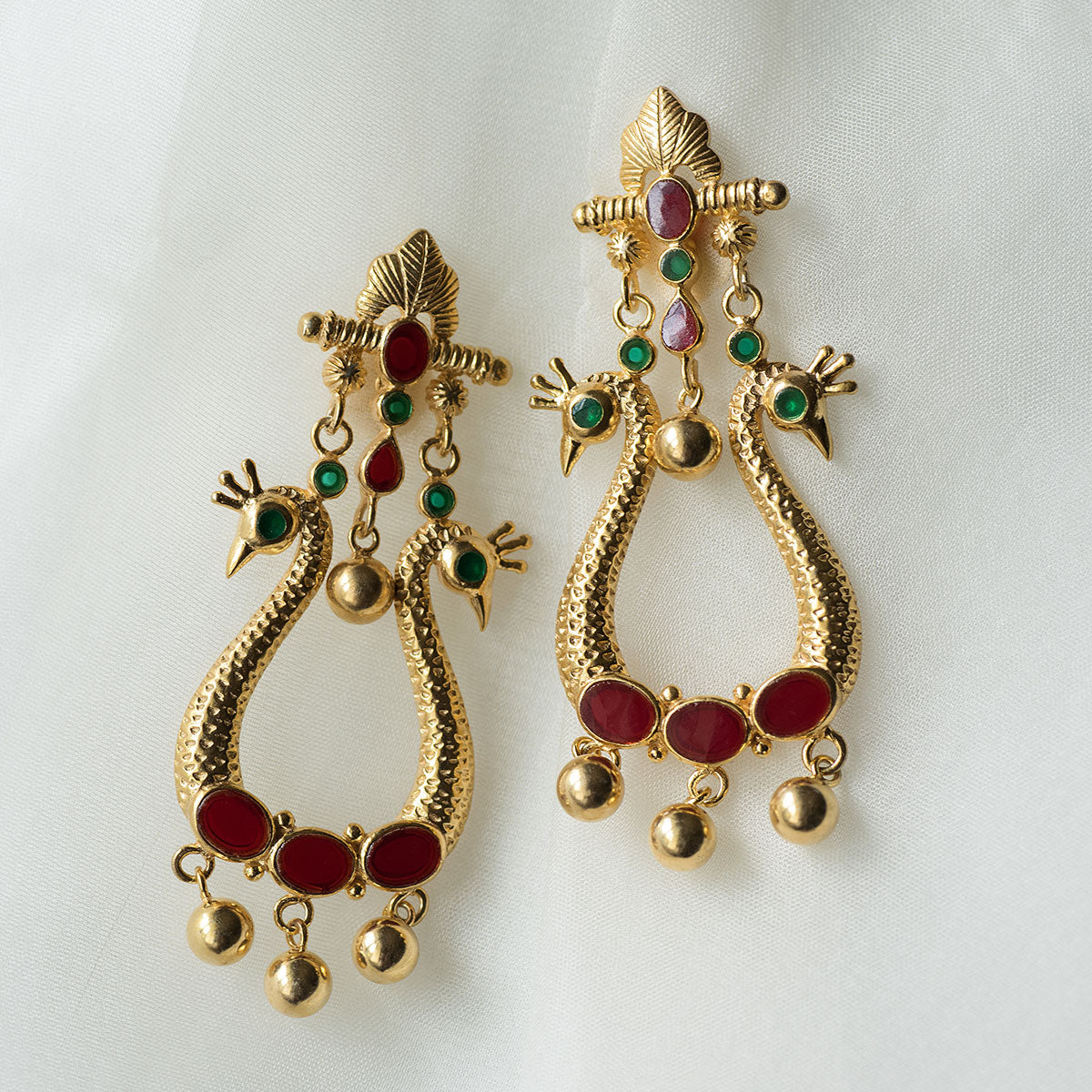 Navi Peacock Earrings - Red & green
When you walk in elegance, the minimal dangle will compliment your walk, your talk and mostly your smile. Peacock earrings for that special evening. 
These are 92.5% sterling silver plated with gold. Height 6.5Cm. Width 3.5Cm.
EAR-23GMS
Find out answers to questions you might have on Antegra.