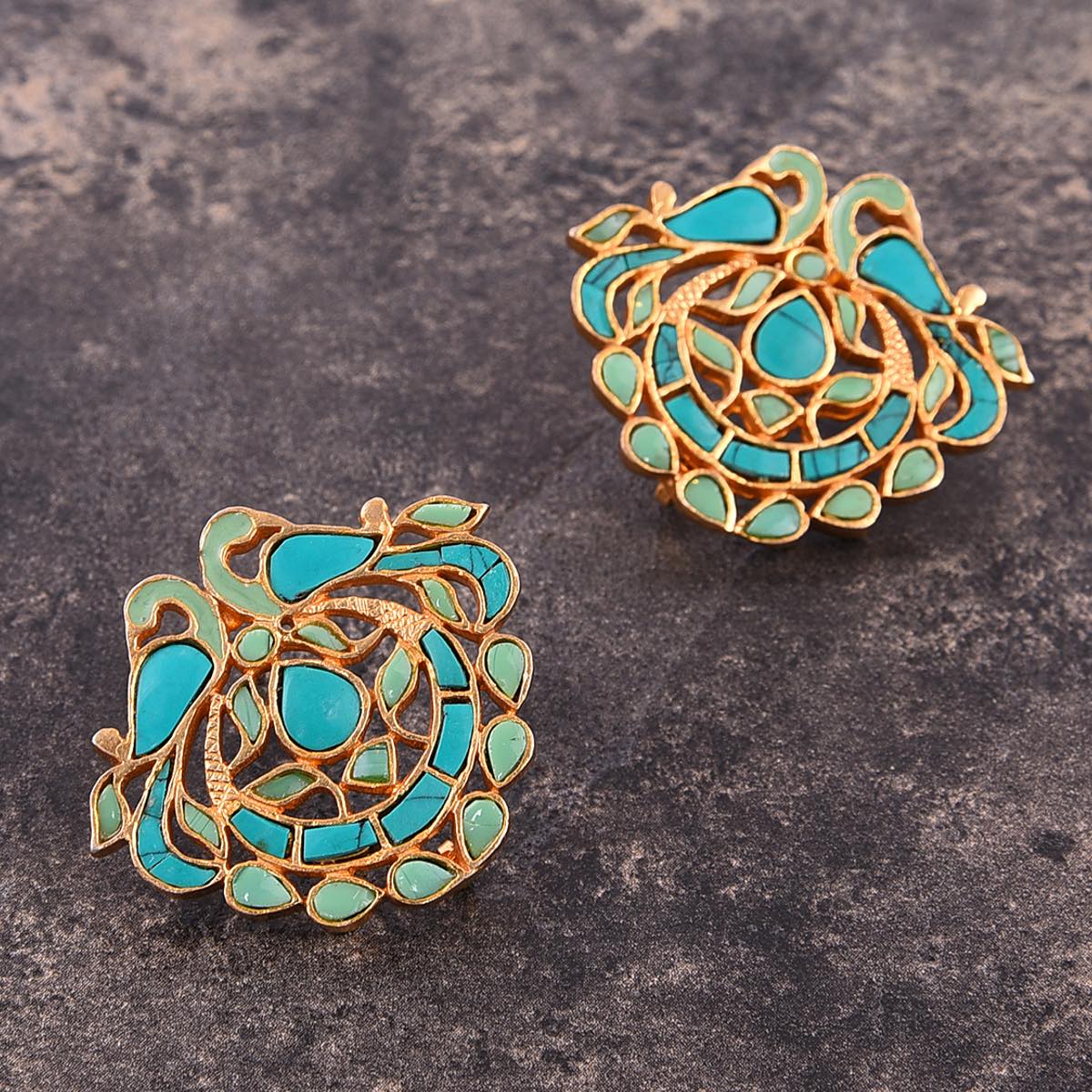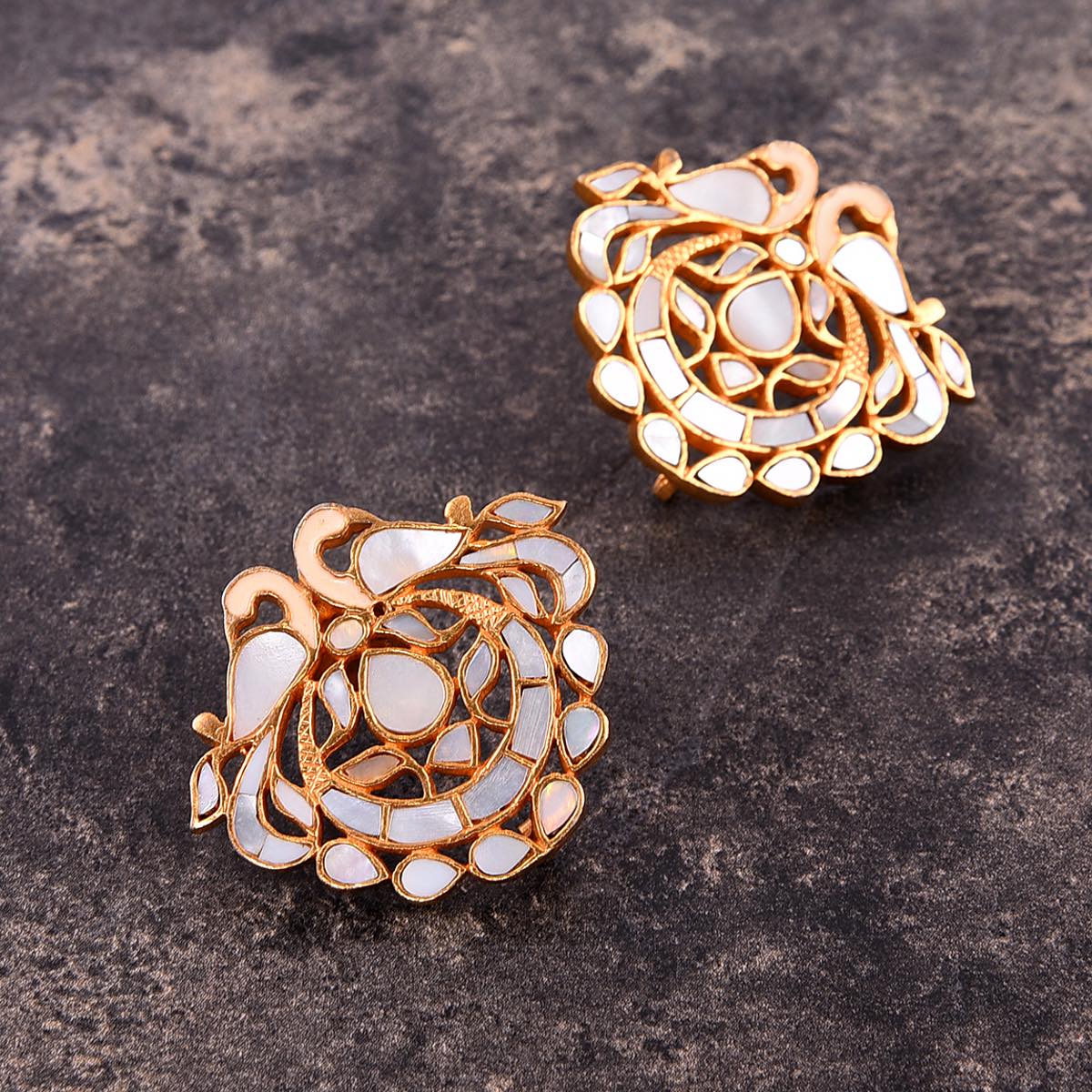 Peacock Studs
Color:
Red & Green multi color
Going big on studs says a lot about the personality. One who is bold and confident.
These are sterling 92.5% silver jewellery plated with gold and studded with a few options from mother of pearl to turquoise cut stones or glass cut stones.Height 3cm Width 3.5cm
Find out answers to questions you might have on Antegra.